Aimpoint Micro S-1 6moa For Shotguns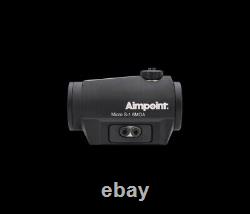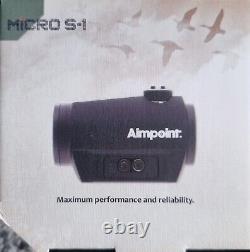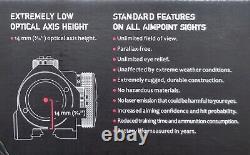 BRAND NEW NEVER BEEN USED. 6 MOA - Red Dot Reflex Sight. With Integrated Shotgun Rib Mount.
50,000 hours (over 5 years) of constant operation on one battery. 12 intensity settings with higher maximum settings for bright sky conditions. Lightweight - 100 g (3.5 oz) sight only.
Waterproof, lightweight, compact, and fully enclosed protective housing. Height of Optical Axis 14 mm (0.6 in) measured from top surface of mechanical interface.
Ultra -low integrated and carbon fiber reinforced rib mount - Interchangeable base plates included to accommodate most rib sizes (6-12mm). Versatile optic for all shotgun applications. INCLUDES: Interchangeable Base Plates, Bikini Lens Cover, Base Plate Selection Guide, CR2032 Battery, Aimpoint® Tool.