Athlon Optics Heras SPR 6-24x56mm Rifle Scope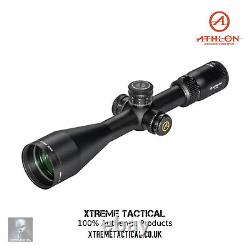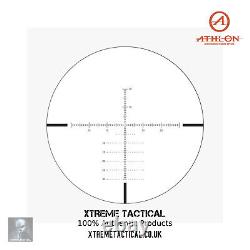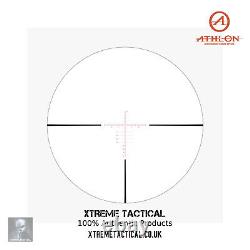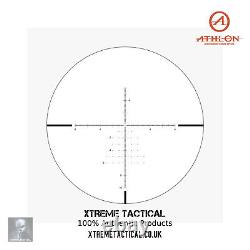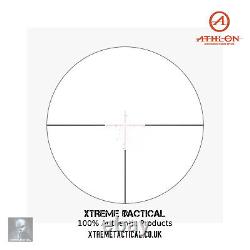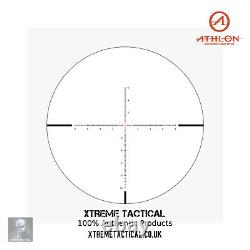 Step into a new realm of shooting precision with the Athlon Optics Heras SPR 6-24x56mm Rifle Scope. A masterpiece in optical engineering, this scope is designed for discerning marksmen and enthusiasts who demand superior clarity, unparalleled accuracy, and robust reliability for hunting, tactical engagements, and long-range shooting challenges.
Crystal Clear Optics: Enjoy breathtaking clarity with advanced fully multi-coated optics that produce sharp, bright images even in the most demanding light scenarios. Expect reduced glare, stellar light transmission, and authentic color reproduction.
Extended Magnification: The expansive 6-24x magnification range of the Heras SPR provides a wide field of view for quick target spotting while offering the ability to zoom in for impeccable shot accuracy over long distances. Durable Construction: Made from aircraft-grade aluminum, the one-piece tube design ensures resilience against heavy recoil, offers high strength, and guarantees longevity, even in the harshest of conditions. Precision Adjustments: The scope's tactile, exposed direct-dial turrets allow for swift, accurate elevation and windage adjustments. The intricate erector system ensures consistent accuracy across all magnification levels. Unyielding Weather Resistance: With its nitrogen-filled tube and robust O-ring seals, this scope boasts exceptional waterproof and fog-proof properties, promising uncompromised performance in diverse climates. Innovative Reticle Design: The glass-etched SPR reticle is optimized for swift range estimation and wind drift corrections, ensuring consistent subtension measurements across the entire magnification range. Reticle Focal Plane Location : FFP or SFP. Overall Length : 14.4 Inches. Objective Lens Diameter : 56 Millimeter. Eye Relief : 3.7 Inches. Maximum Windage Adjustment : 20 MIL or 70 MOA. Maximum Elevation Adjustment : 20 MIL or 70 MOA.
Brand new and sealed in the original packaging. Your trust matters to us. The Athlon Optics Heras SPR 6-24x56mm Rifle Scope is not just an optic; it's an investment in unparalleled performance and precision. Should you have any questions or require additional details, our dedicated customer service team is always here to help.
Secure this remarkable piece of engineering today and elevate your shooting prowess to unprecedented heights!