Hawke Vantage SF Side Focus Rifle / Air Rifle Scope Sight Choose Model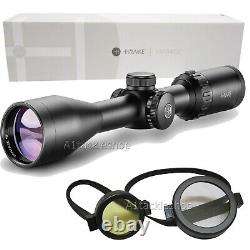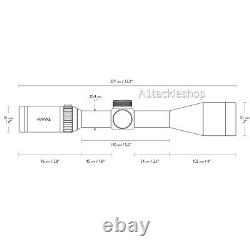 This listing is for a new Hawke Vantage SF Side Focus Scope. This is the re-vamped version of the older, and highly successful Varmint series.
Please choose your selected scope from the drop down menu. Eleven layer fully multi-coated optics for maximum clarity. Side focus control for parallax adjustment to infinity.
1 inch mono-tube chassis for superior strength. ¼ MOA low profile'no-snag' fingertip turrets. Fast focus eyebell and high torque zoom ring. Threaded objective/ocular for optional accessories.
10X 1/2 mil dot reticle. Accurate Mil spacing on 10x magnification, featuring dots and ties at 1/2 mil dot spacing ensuring there is always a aim point available. One of the extra benefits of 10X 1/2 Mil dot reticle is the mil spacing and 0.2mil spacing segments in the hollow b which can be accurately used to for rangefinding. All our products are stocked in our retail shop in the center of Newcastle-Upon-Tyne, UK.