Nash Scope Carp Rod Full Shrink Handle Latest Model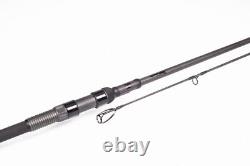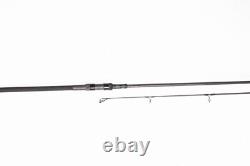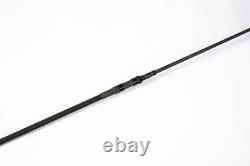 Nash Scope Shrink Carp Rod All sizes Available New Model 2021 Range. Featuring a unique retractable butt section, 9ft and 10ft Scope rods pack down to a miniature 44 inches and 50 inches - fitting in the boot of a car. Yet Kevin's discovery is that reducing rod length produces tools that are unexpectedly superior in almost every way. Easier to use in confined swims, offering absolute casting accuracy and providing improved contact with battling carp Scope rods have no limits.
Casting distances over 170 yards have been recorded with 9ft Scopes. Expanded by popular demand into both heavier and lighter test curves the Scope concept has influenced every avenue of specialist fishing - from spodding to marker work, to lure fishing, drop shotting, even boat fishing. With the stunning new Scope Shrink available in test curves to suit floater work, barbel, chub, commercial bagging work and all manner or other applications Scope can truly be whatever what you want it to be. Bringing improved sensitivity, accuracy and heightened performance Scope is the only true innovation in rods for decades. Join the short rod revolution. Unique retractable butt for the most compact big fish performance ever achieved. Super light high modulus carbon blanks with 1K weave. Genuine Fuji DPS reel seat. Fuji Minima low profile one piece guides for improved casting and enhanced sensitivity.
Matt black Fuji Gold Label reel seat. Anti frap tip rings on all models.
Laser etched compass butt cap detail. Scope compass logo reel seat detail. Carbon line clip with scope detailing. Blank alignment markers for retracting butt and central overfit. Nash Tackle Scope Cork Handle Carp Rod.