Opt. CLA'D N. MINT withCase Nikon Field Scope II D60 P Eyepiece 20-45x from JAPAN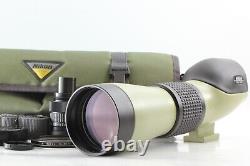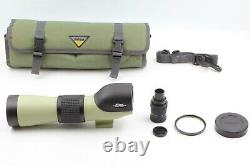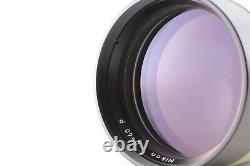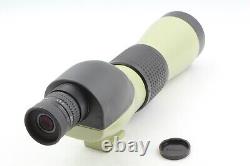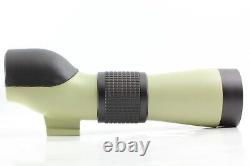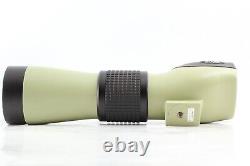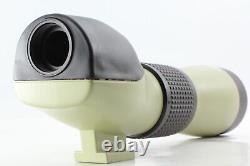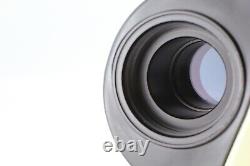 [Near MINT with Case] Nikon Field Scope II D60 P Eyepiece 20-45x from JAPAN. The Nikon II D=60 Fieldscope is produced by Nikon Co. And one of Nikon fieldscopes which is used for General Purpose, Bird Watching, Target Shooting, Nature Observation, Hunting and so on. Some uses say that is easy to carry and operate, despite its weight.
It uses Nikon's own ED glass, which. It has multi-coated lenses and prisms, which provide. It is waterproof and prevents lens fogging, so you can use it. In rainy or humid places.
Ordinary pre-owned cosmetically shows little signs of wear from use. Tiny scuffs from normal use. It shows signs of use. There may be overlooked scratches, scuffs, or chips, so please be aware of this and understand.
Optics; Nikon Fieldscope II D=60. There is a thin haze on the front element. There is no balsam separation. There are no large dusts.
No problem in the view. No problem in the shooting.
The confirmation of shutter speed and exposure meter operation was done by observing the relative changes in speed and meter readings, and it was not measured precisely with dedicated equipment. Eye Piece: Rear lens cap. Lens filter: Kenko 67mm SL 39.3 UV Filter. Above condition is based on my own opinion. Please check the photo carefully. Please note that these measurements and weights are approximate and can vary slightly. Please feel free to contact me for any questions! Since it is a used item, please refrain from purchasing if you are seeking perfection or if you are concerned about minor details. We accept the as listed. Customer service and satisfaction are very important to us. Thank you for your understanding and support!