Schmidt and Bender 3 x 12 x 50 LM L3 Klassik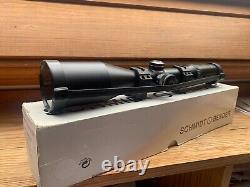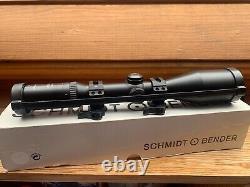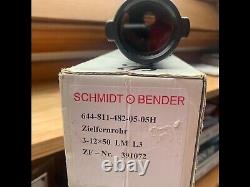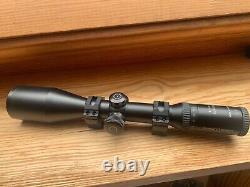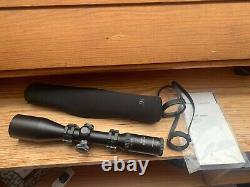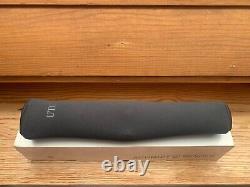 Schmidt and Bender 3 x 12 x 50 LM L3 Klassik. In very good working condition. Its unmarked with possibly the exception of under the mounts.
I haven't removed them since they were installed. Included in the sale are the lens covers, the quick release mounts and the UTG cover. Comes with the original box and instructions. With its magnification of up to 12x the 3-12x50 is suited ideally for close ranges as well as for hunting at larger distances. The 50 mm lens offers an excellent performance at dusk. Due to the slender form the scope may be mounted at a rather low height, providing ideal conditions for the hunters aiming position a feature particularly welcomed by shooters who hunt abroad under conditions that are very much different from the conditions prevailing in their hunting territories at home. Exit pupil mm 14.44.2. Field of view m/100 m 11.13.4. Eye relief distance mm 90.
Tube diameter mm LM 30. Objective lens diameter mm 50.