Valiant Lynx 6-24x50 30mm Mil Dot Illuminated Side Focus 1/8 MOA Rifle Scope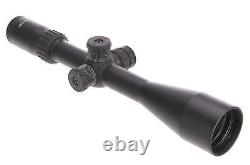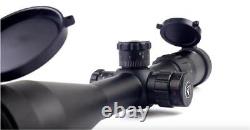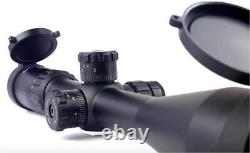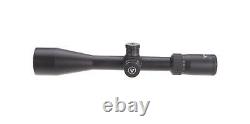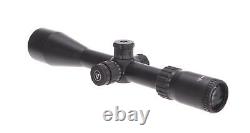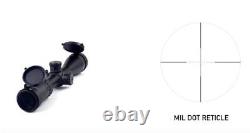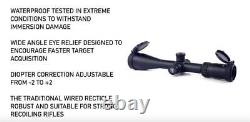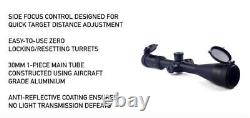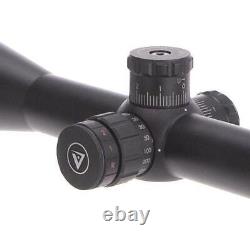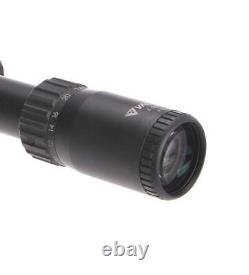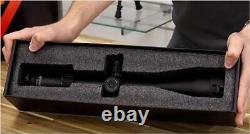 Valiant Lynx 6-24x50 30mm Mil Dot Illuminated Side Focus 1/8 MOA Rifle Scope. Valiant Optics are based the Czech Republic. The aim is to produce high quality riflescopes at reasonable prices which will compete with the best global brands. Perfect for all hobby, beginner to Intermediate shooters.
Ideal for airguns and rimfires but also ok for centerfire. Mount rings for 9-11mm Dovetail base rail are included. From 10 yards Turrets - Locking target style Illumination Type - Red 11 levels Length - 14.5in (369.0mm) Weight- 700g. 6-24x Magnification 6-24x variable zoom magnification.
Ideal for all air rifle and rimfire applications with the exception of sub 10 yards where the field of view at 6x may be too small. 50mm objective lens A good medium-large size with plenty of light transmission and field of view Mil dot reticle - Red illuminated The most well known reticle, developed my military snipers. Helps with range estimation and adjustment for range and windage and elevation. Red illumination (or off for black) Illumination is very useful when shooting in low light or onto a target that is dark or in shadow. The illumination provides contrast on what would otherwise be a black reticle on top of a dark target. Locking target turrets - 1/8 MOA Once zeroed turrets can be locked to prevent accidental loss of zero if the scope gets knocked about. Parallax effect is the term that describes the difference in angles between objects that are seen up close and those seen far away. When you look at telephone poles passing by on the side of the road, those closest to your car seem to pass very fast, while the ones far away seem to go very slow. That difference is due to the parallax effect. The reticle in your scope is like a telephone pole that's very close.
If you move your head on the stock while watching the target through the scope the reticle may seem to move, wobble or blur against the target. That affects where you perceive the aim point to be, and that affects your accuracy. Parallax focus correction adjustment reduces this phenomenon to the greatest extent possible. Parallax focus correction therefore is a must for anyone attempting to use either a high magnification scope, shooting drastically different yardages with the same scope or anyone attempting to shoot at extremely close ranges or extremely long ranges. Especially so if it is a combination of these factors.
Lens Coating - Fully multi coated Green lens. Mounting Length- 155mm (6.1in). Exit Pupil - 8.3mm - 2.1mm. Diopter Adjustment - 2.0 / + 2.0.
Adjustment Range per revolution - 7.5MOA. Turrets - Locking target style. Illumination Type - Red 11 levels.
Length - 14.5in (369.0mm). About Valiant Optics Valiant Optics are based Ostrava, Czech Republic.
Initially the company used factory which produces many other brands but have now established their own factory with experienced engineers to manufacture sport optics on a different level of quality. The main specialization is on sport scopes which can be fitted with all kinds of reticles but mainly their own FBR reticle which was created for accurate sport shooting. There is also a unique HFT reticle which meets all HFT requirements. There are 3 scope 3 series divided by scope structure, shooter level and objectives. The main features of Valiant optics: High resistance of the main tube. Abrasion-resistant, precious looking anodized surface finish, multiple coating finishes. Reliable function of all mechanical parts. A good choice of fixed and variable magnification, different main tubes, with or without illumination and with a great number of reticles.
Lynx series Intended for all hobby, beginner to Intermediate shooters. Ideal for airguns and rimfires. 1-piece maintube with wired reticles. Auctiva offers Free Image Hosting and Editing.
We are a specialist UK based supplier of rifle scopes optics and sights, night vision, mounts, base adapters and bipods for air rifles. 22, rimfire, centerfire, tactical and hunting rifles and airsoft combat gaming. We offer an extensive range of products at competitive prices.