Vector Optics SCOL-34 Sentinel-X 10-40x50 Bench-Rest Special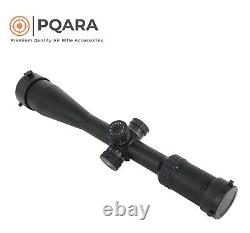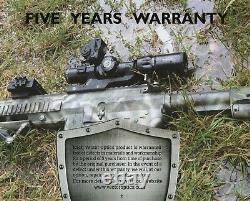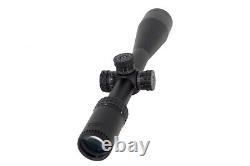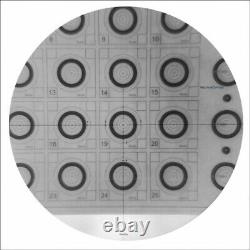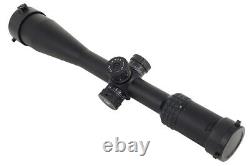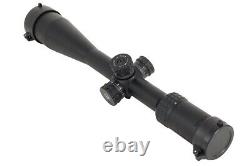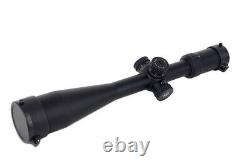 The Sentinel-X has a custom-designed reticle made specifically for 25m Benchrest target shooting. When used at 40 x magnification the 1.5mm centre dot perfectly matches the target's 2mm bull's eye.
This scope has long eye relief, a wide field of view, and focusses down to 10yds. This is a great mid-level bench rest scope and is likely to be named on some big competition wins in the near future.
10-40x50 Side Focus + Illuminated Reticle. New bench rest Reticle designed for target shooting. 30mm Monotube made from high quality aluminum alloy in durable black matte finish. Long Eye Relief, Wide Field of View, Side Focus. Honeycomb Sunshade, Cleaning Cloth, 21mm Weaver or 11mm Dovetail Mounts and Flipup Lens Covers included.
Side focus: 10 yards to infinity. Diopter adjustment at ocular lens (diopter compensation +2 to -2). Shock tested to 750g, water proof at 1m. Turret Lock System (Pull up to adjust and press down to lock turret without movement).
Fully nitrogen purged to eliminate any fogging of the lenses internally. These are fantastic quality scopes and can be compared favourably to scopes three times the price from manufacturers such as Hawke, Delta or Vortex. These scopes are produced in a state of the art factory in China using premium quality multi-coated lens. The same factory produces scopes for many UK brands and are renowned the world over for the rugged robust build quality of the scopes which are produced to precise tollerences.