Vortex Diamondback 20-60x80 Scope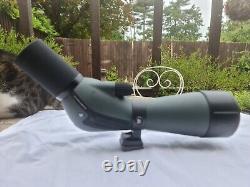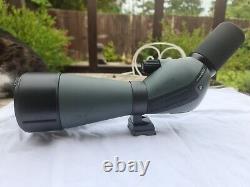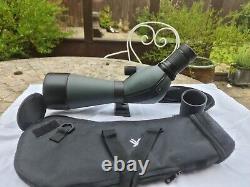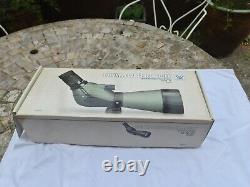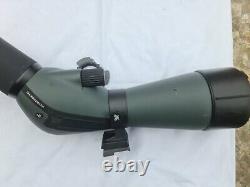 There are a few marks on this which you can see in the photos, hence the price, but all works excellently. Launched in August 2020, the new Diamondback HD 20-60x85mm angled spotting scope has been completely redesigned to take on the "family look" of the Viper HD and Razor HD'scopes and optically upgraded to feature HD glass and a bigger objective lens for improved clarity and brightness of the image. A helical/barrel focus wheel allows for a sleeker design and a more rugged construction and new 20-60x zoom eyepiece gives a notable increase of up to 20% field of view. The new rugged aluminium chassis has all-over full-body protective rubber armouring and the scope has Argon gas purging to prevent internal fogging and are fully waterproof.
The external lenses have Armortek hardened coatings and features a built-in sunshade and rotating tripod mount.